Travel and Trova
Photo provided by Laumeier Sculpture Park
If you have some extra time while traveling this holiday season, take note:
Laumeier Sculpture Park, in conjunction with St. Louis Lambert International Airport, announces the opening of a new exhibition in the Lambert Gallery, All Shapes and Sizes: Ernest Trova's Legacy at Laumeier Sculpture Park, November 15, 2017–May 14, 2018. The exhibition is curated by Dana Turkovic. The Lambert Gallery is located in Terminal 1 baggage claim near the Concourse C exit.
All Shapes and Sizes is a careful selection of 35 maquettes and a series of silkscreen prints spanning 15 years, drawn from Laumeier's extensive Ernest Trova collection. The local artist's gift of 40 artworks, with an estimated market value of approximately one million dollars, to St. Louis County in 1976 helped to bring Laumeier Sculpture Park to life. With many of Trova's large-scale, sculptural works displayed throughout the Park and the region, his legacy continues to thrive in the local arts community.
Ernest Tino Trova was born in St. Louis, Missouri, on February 19, 1927, and died on March 8, 2009. In the late 1960s and early 1970s, Trova was among the most widely acknowledged sculptors working in the United States, resulting in invitations to exhibit in three Whitney Museum Biennials, three Venice Biennales, Documenta 4 in Kassel, Germany (1968) and the Guggenheim Museum, among many other national and international museums. Trova considered his entire artistic output to be "a single work in progress"; his body of work is beautifully illustrated in these small-scale, sculptural maquettes and works on paper that began the formation of Laumeier's Permanent Collection.
The creative process by which Trova approached his stainless-steel and bronze artworks is in concert with his creative philosophy. This particular collection highlights Trova's tendency to initiate a formal concept in two dimensions before expanding into the third and the fourth. The maquettes are selected from hisGox, Abstract Variation, Poets and Falling Man series, as well as a series of small, experimental metal works in abstract compositions.
"This exhibition presents the first iteration of a collection of largely unseen artworks that represent Trova's creative process for sculptures that are still on view at Laumeier and throughout the region," said Dana Turkovic, Laumeier Sculpture Park Curator. "Laumeier is pleased to present these miniature sculptures to the community of tourists that use St. Louis Lambert International Airport as a portal to St. Louis's many cultural gems, and to introduce our visitors to an important local artist and his influence on public art throughout the city."
Laumeier Sculpture Park is featured in Sophisticated Giving
Who We Are: Laumeier Sculpture Park is one of the first and largest dedicated sculpture parks in the country. Laumeier is an internationally recognized, nonprofit arts organization that is accredited by the American Alliance of Museums and operates in partnership with St. Louis County Parks. Laumeier celebrated its 40th Anniversary, July 2016–June 2017, with a new mission of engaging the community through art and nature.
What We Do: Laumeier Sculpture Park presents 60 works of large-scale outdoor sculpture in a 105-acre park located in the heart of St. Louis County. Free and open daily, Laumeier serves 300,000 visitors of all ages each year through sculpture conservation, education programs, temporary exhibitions and public events. Projects and programs are supported by St. Louis County Parks, the Mark Twain Laumeier Endowment Fund, the Regional Arts Commission, the Missouri Arts Council, the Arts and Education Council of St. Louis and the University of Missouri-St. Louis.
Why We Are Important: Laumeier Sculpture Park is the oldest and largest dedicated sculpture park in the country that is also free to the public. In addition, Laumeier is the largest visual arts organization in St. Louis County. Laumeier's Permanent Collection includes artworks by some of the most noteworthy contemporary sculptors, including Vito Acconci, Anthony Caro, Sam Durant, Niki de Saint Phalle, Richard Hunt, Donald Judd, Alexander Liberman, Beverly Pepper and Ernest Trova, among others. Laumeier continues to engage international, national and local artists through rotating, temporary exhibitions and new sculpture commissions.
How We Impact The Community: Laumeier Sculpture Park is free and open to the public nearly 360 days of the year. Laumeier truly offers something for everyone—a quiet, outdoor respite for individuals, families and friends; outdoor exercise for humans and their dogs; indoor and outdoor art experiences for artists, students and enthusiasts; education programs for all ages and skill levels; and park experiences for one and all.
How You Can Help: Laumeier Sculpture Park operates in a successful private/public partnership with St. Louis County Parks; however, the 501(c)(3) nonprofit organization must raise more than $1 million annually from individuals, corporations and foundations to support sculpture conservation, education programs, temporary exhibitions and public events. Unique ways to give include Membership, Sculpture Adoption and the Laumeier Sculpture Park Education Scholarship Fund. Contributions can also be made through annual or monthly gifts, tribute and memorial gifts, matching gifts and planned gifts. Volunteer opportunities are available on an ongoing basis. Event Volunteers assist with the production of Laumeier's Annual Art Fair and Harvest Festival; Garden Volunteers help plant and maintain the manicured spaces in the Park; Docent Volunteers provide tours of the Parks to school and community groups and the general public.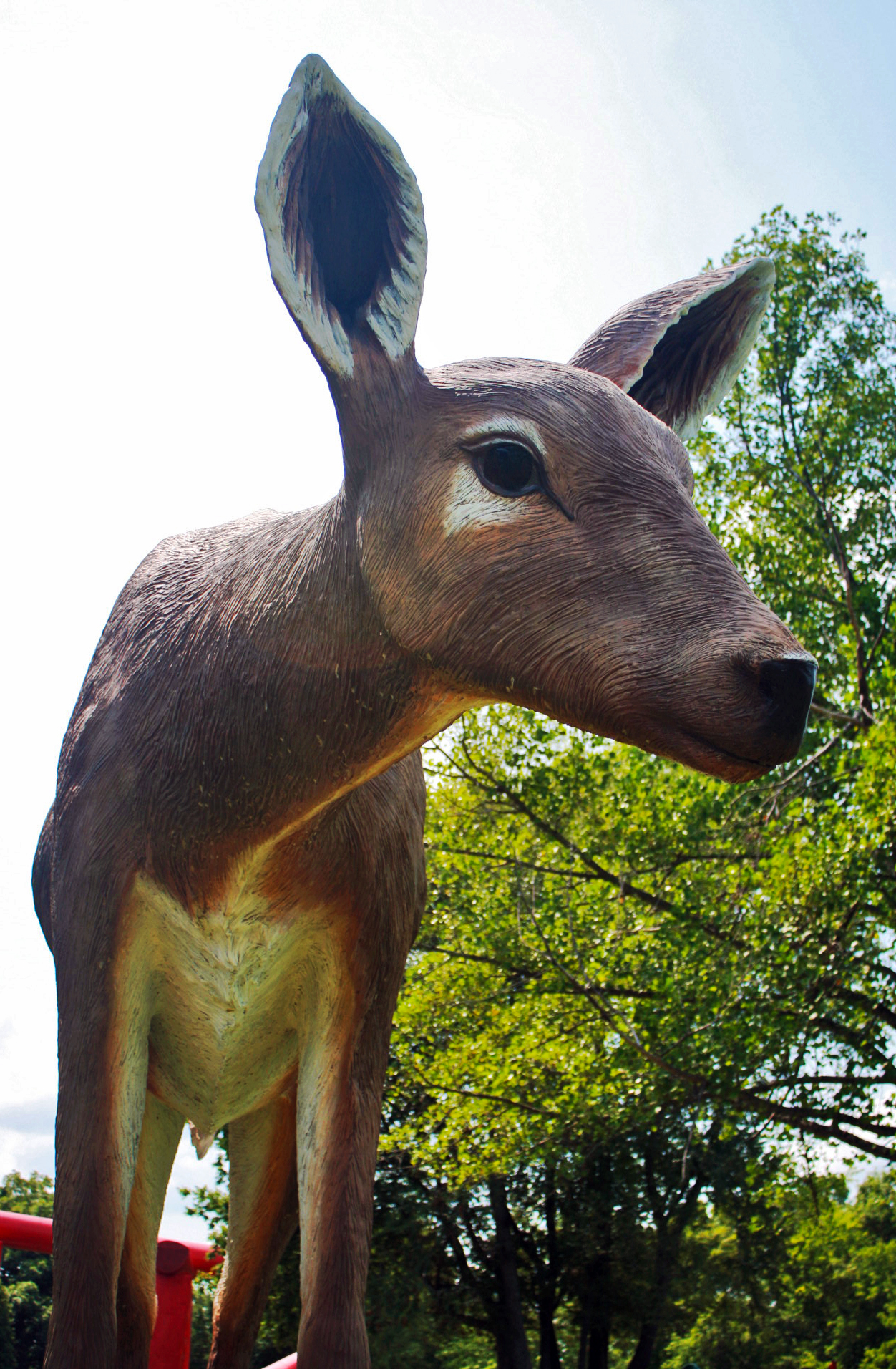 Laumeier Sculpture Park
12580 Rott Road
St. Louis, Missouri 63127
Michelle Siegel, Development Officer
314.615.5282 msiegel@laumeier.org www.laumeier.org
Facebook: LaumeierSTL
Twitter: @LaumeierArtSTL
Instagram: @LaumeierSTL
Pinterest: @LaumeierSTL
Board Chair: Ramsey Maune
Vice Chair: Alison Ferring
Treasurer: Gary Hoemann
Secretary: William Bolster
David Schlafly, Immediate Past Chair
Board Members:
Jonathan Aronson
Carmon Colangelo
Ellen Curlee
Adrienne D. Davis
Scott Evans
William Fiala
Matthew Harvey
Stephen Hubbard
James Kolker
Kenneth Kranzberg
Nancy Kranzberg
Helen Lee
Kiku Obata
Suzanne Sierra Sewell
Mary Ann Srenco
Timothy Trotter
Susan Werremeyer
Gary Wolff
Barbara Eagleton, Emerita
Barbara Gervais, Emerita
Lawrence Mooney, Emeritus
Kenneth Steinback, Emeritus
Sissy Thomas, Emerita
John Wuest, Emeritus
Charity Listing Sponsored By The Kranzberg Arts Foundation